NEWCO is a one-stop-shop specializing in the operationalization of foreign investment in Portugal and Malta.
07 Jun 2022 . By João Raínho - Marketing
Living in Madeira - Our guide 2022
"[Madeira is] as dramatic as a scene from War of Thrones" - Ajesh Patalay, Finantial Times
Madeira has been a tourist destination of choice for several years now. It has been, since 2015, the Best Island Destination in the World (World Travel Awards). However, this is not just a tourist destination. Living in Madeira is becoming a gradually more popular option. More and more expatriates of different nationalities choose Madeira to live, work and invest.
Living in Madeira - A paradise life
Discovered in 1418 and colonised from 1425 onwards, Madeira has a vast cultural heritage dating back to the Discoveries, which can be seen in museums, churches, palaces, manor houses, the Madeiran people's habits and customs, folklore, and the various artistic manifestations.
Why live in Madeira
Madeira's exceptional climate allows visitors to take advantage of year-round maritime activities and fascinating walks in the Laurissilva forest, which is classified as World Heritage by UNESCO. Madeira is also a favourite destination for golf lovers, with three fantastic golf courses.
In short, Madeira has unique conditions:
an extraordinary quality of life
low cost of living
privileged geographical location
good access to three continents (Europe, America, and Africa)
Mild climate all year round
Political and social stability
Advantageous tax regime for individuals (Non-Habitual residents)
Good investment opportunities
Delicious gastronomy and famous wines (Madeira wine)
Solid education and health systems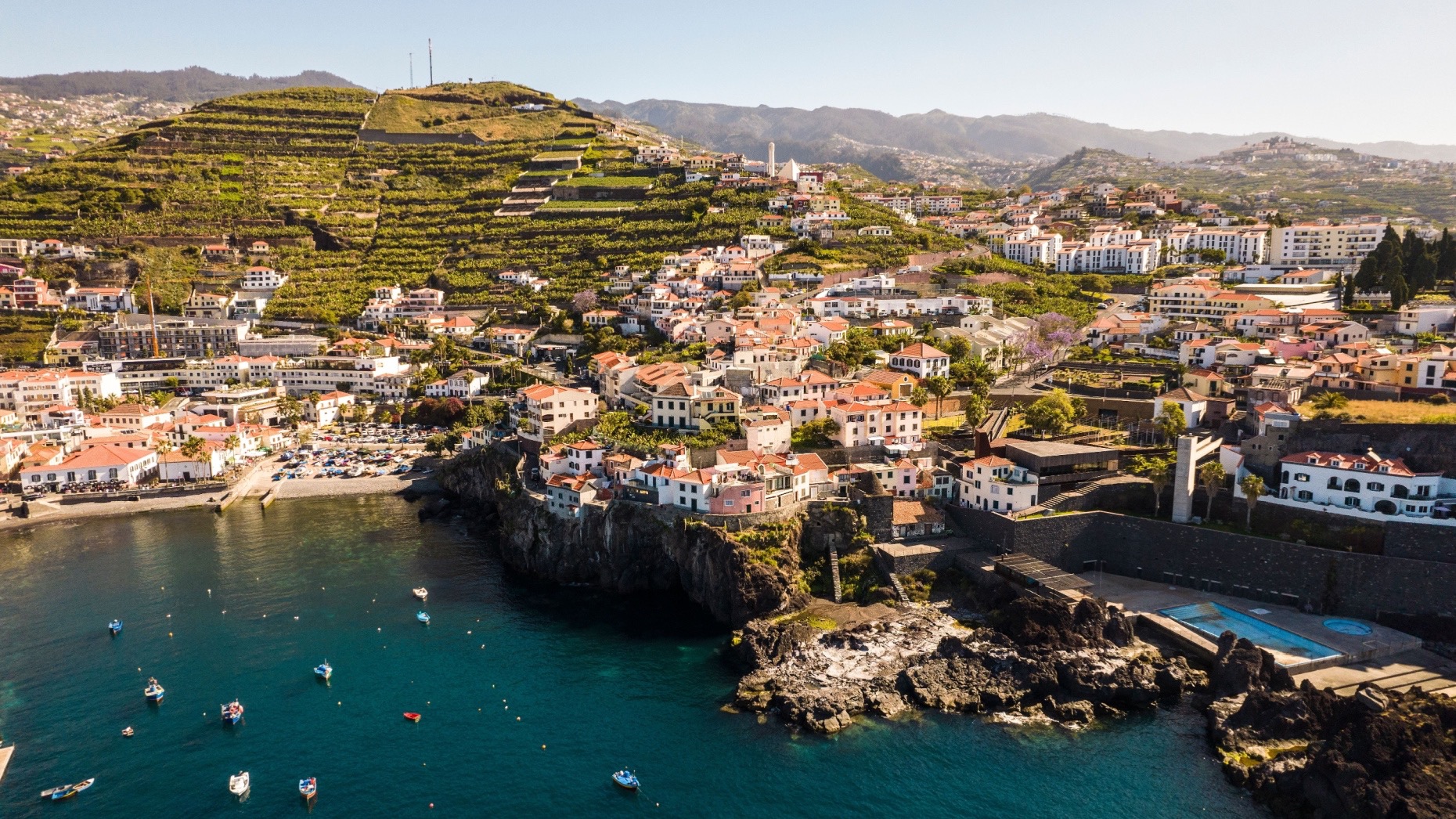 Advantages for setting up companies in Madeira
Besides the unequalled quality of life, Madeira offers excellent advantages for those who want to invest or start a professional activity. Madeiran companies benefit from a reduced corporate tax rate – of 14.7% (general regime) or 5% (International Business Centre of Madeira - IBCM).
Special Regime for Non-habitual Residents
Non-habitual residents (NHRs) in Portugal benefit from a very attractive tax regime for certain types of income. In Portugal, non-habitual residents can work or invest in very competitive conditions, in a safe and dynamic environment and with an exceptional quality of life. The benefits for NHRs include a reduced flat tax rate (20%) for some types of income obtained in Portugal, exemption from taxation on passive income obtained outside Portugal, and a reduced rate (10%) on the taxation of pensions, among others.
Moving to Madeira
So, you've already decided you want to live in Madeira. What's the next step? Planning and knowing what to expect from the process of moving to Madeira will ensure that your move to Madeira happens quickly and without surprises.
How we can help you
NEWCO offers a turnkey service for individuals who wish to move to Portugal. With three decades of experience, a network of specialised partners and an integrated vision, we are prepared to help our clients properly plan the steps involved in their move to Madeira, anticipate their needs at the different stages of the process and ensure their proper integration without any surprises.